This is a kind of briquetting machine that is widely used in the industrial areas today. Those powdery materials and waste, which need to be used in the furnace; those fuel materials, which need to be formed together to get a better heating effect, and other materials, which need to be used as a shape like ball or pillow with certain size, etc. all need the roller-type briquetting machine to realize the briquetting work.
Since the first large high-pressure briquetting machine GY750-300 was finished trial-manufacture in1989,we have formed three series,more than twenty models after mant tears of research,tests and improvements.The structure,performance,quality and service life of products have reached a world-advanced level.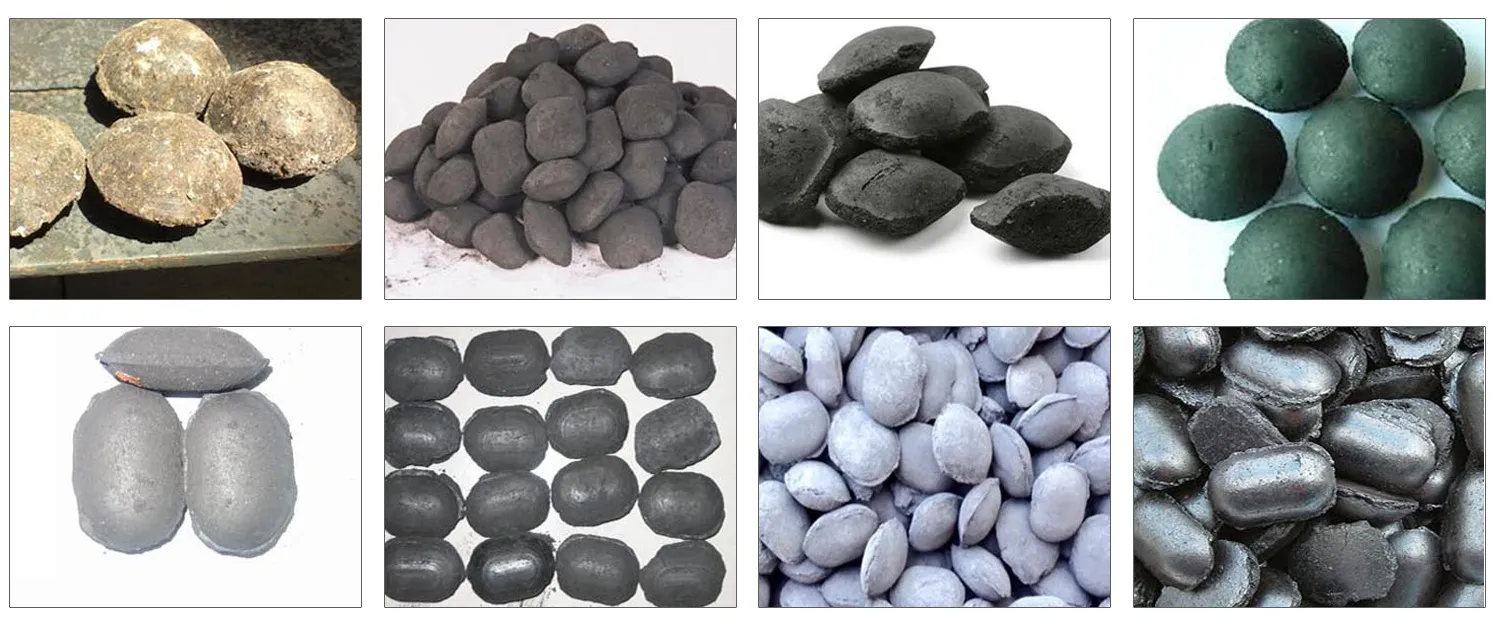 Advantages
Chinese first high-pressure briquetting machine (GY750-300)was successfully manufactured in 1989.
Fully product range with roller diameter of 520-1200mm could be provided.
High line specific pressure of 11T/CM is forced to design on pre-pressing.
The material has a good extrusion effect with high pelletizing ratio and high density briquettes.
Super wear-resistant roller surface is made by special bearing steel.This kind of roller surface has a good using effect and long working life.
Adopting dual-output shaft reducer structure to improve the accuracy of the double rollers.
Completely-sealed gearbox is used with low noise and without oil leakage.
Fully using ball groove alignment structure of high-pressure briquetting machine for more convenient adjustment.
Adopting hard-tooth-surface gears to greatly improve using performance and life.
Adjustable-speed motor is used for preforming press.All wear parts are overlaid with wear-resistant alloy to improve service life.
The stand-alone hydraulic station can adjust pressure and have the special function of overpressure protection.
Finished briquettes forming lab is ready for customers to provide professional testing with specific datas.