The horizental strong continuous mixer is a patented product developed by our company based on the accumulated field experience accumulated over the years. It has the characteristics of small volume, strong mixing ability, high mixing precision, stable continuous operation, safe and reliable.
The three mixing mechanisms of solid particles, namely diffusion mixing, convection mixing, shear mixing, overcome the opposite segregation effect of a single diffusion mixing mechanism, to ensure a high degree of uniformity, thereby achieving the required mixing degree, the mixing degree can be It reaches 90-95%, that is, the coefficient of variation V is not more than 5-10%.
Widely used in steel, briquette, electric power, chemical and other industries, especially suitable for the front end of the ball press mixing process.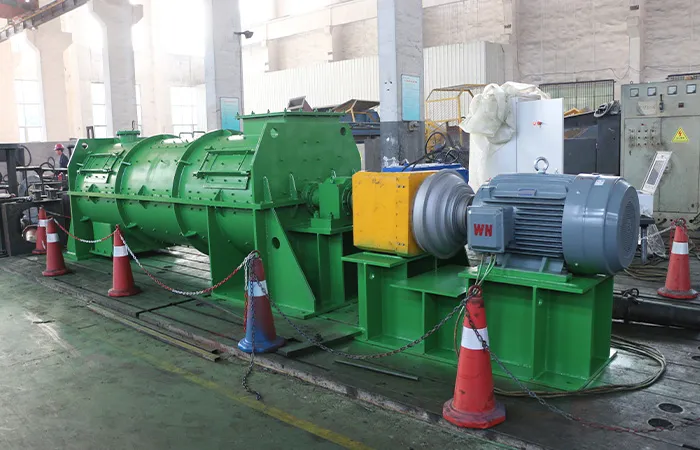 Advantages and features of horizental strong continuous mixer
(1) Absorbing the advanced mixing principle of strong convection and shearing to reach a high mixing degree;
(2) Horizontal structure and continuous mixing to ensure the continuity of the production line;
(3) It also has the function of breaking up, high efficiency and large output;
(4) Compact structure, small volume, and easy to connect with the production line;
(5) Fully enclosed structure design, good working environment and high degree of automation;
(6) Patented technology, the mixing tool is smart in structure, easy to replace and easy to maintain.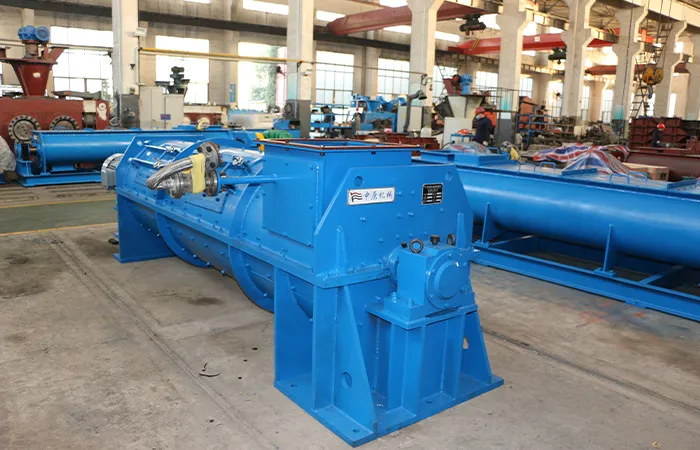 Order notes
1.Material characteristics like size, density,formula,proportion,and throughout should be specified;
2.The characteristics of binder should be cleared such as addition, viscosity and density and added proportion.