The compound crusher is a composite crusher that integrates multiple crushing methods. It combines the advantages of counter-breaking, hammer breaking and ring hammer breaking. It adds a purlin screen at the material exit and realizes it on a crusher. The three-stage crushing, the crushing chamber is tall, and has the advantages of high efficiency, energy saving, simple maintenance, less wearing parts, long service life, and low labor intensity of workers. The crusher is especially suitable for fine crushing of fine coal and electrolyte crushing in tamping coking plant. It is widely used in cement, electric power, mining and other industries, especially suitable for limestone, slag, building materials waste, coal gangue, coal and other medium hardness. Medium and super fine work.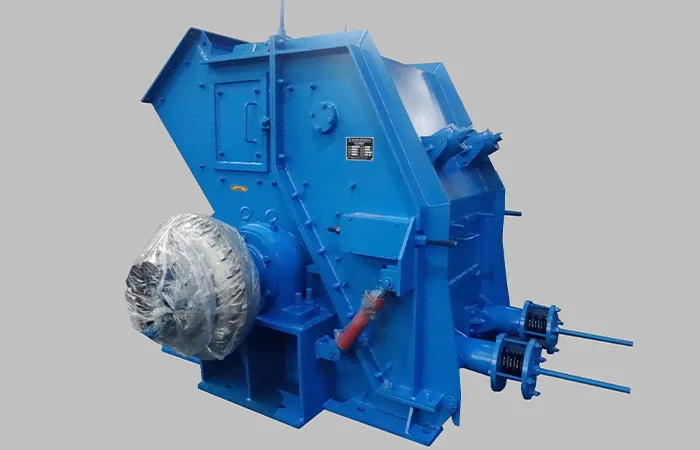 Advantages and features of compound crusher
Final products have high finesse. discharging size ≤3mm is up to 90%-92%;
The machine masterly carries out three grade crushing with many advantages of impact crusher, hammer crusher, ring hammer crusher;
Hinges for upper and bottom machine body, open the upper cover by hydraulic controlling, convenience to maintain and inspect;
Large crushing ratio,long service life of wear parts (6-8months), high efficiency, energy-saving, cost-reducing greatly.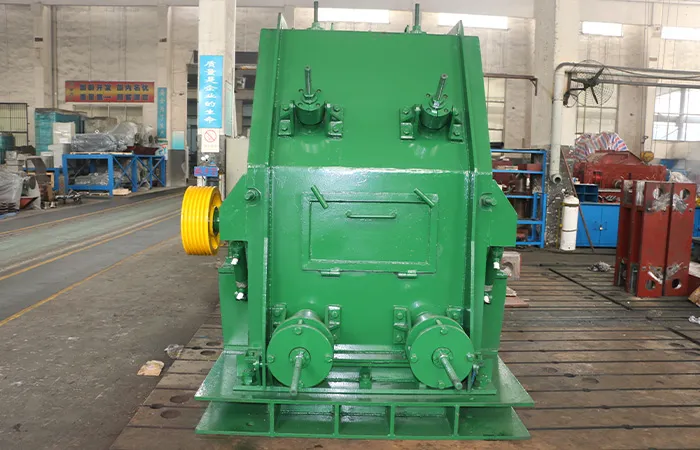 Order notes
1. The compound crusher is supplied as right-installed generally. Please specify in the contract if it needs to be installed at left.
2. Material characteristics, feeding size,discharging size,required capacity and moisture content should be presented in the contract.
3.Standard configuration does not contain the electrical control. If needed, please specify in the contract.