Hammer crusher has the characteristics of simple structure, high production efficiency, large crushing ratio and convenient maintenance. It is suitable for crushing various brittle materials, such as limestone, coke, coal, carbon, etc. The compressive strength of the material does not exceed 120Mpa, and the material humidity does not exceed 8%. Widely used in mining, electric power, metallurgy, aluminum carbon, cement, building materials, chemical and other industries.
Hammer crusher is a new type of crushing equipment by our company which was researched on domestic and foreign documents. The machine has the following characteristics such as simple structure, high productivity, large reduction ratio, maintenance easily. It is mainly suitable for medium and fine crushing brittle materials such as lime, coke, coal and carbon. It is suitable for materials with its compressive strength no more than 120MPa and moisture contenting less than 8%. It has been widely used in industries such as mine, power, metallurgy, aluminum carbon,cement, building material, chemical.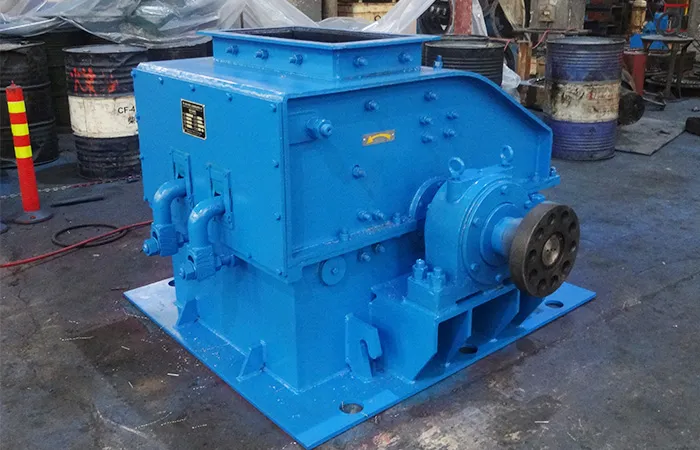 Hammer crusher advantages and features
Hammer is in medium size which was compositely casted by special material. Its service life is two to five times higher than common manganese steel hammer.
Sieve plate is heavy duty. Quick-change structure can be adjusted simply and be maintained easily.
Discharging size can be adjusted through high rotated spindle and quick-change sieve plate.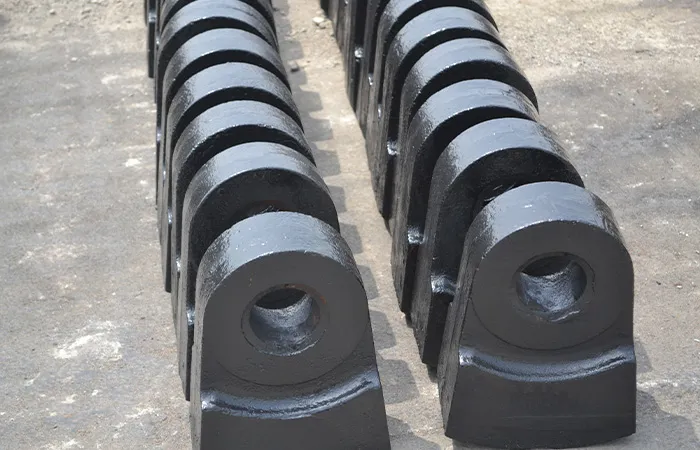 Order notes
1. Material characteristics, feeding size and discharging size should be presented in the contract.
2. The equipment is supplied as right-installed generally. Please specify in the contract if it needs to be installed at left.
3. Lubrication system is usually supplied with nipples mode. Please specify in the contract if centralized lubrication and electrical lubrication are required.
4. Standard configuration does not contain the electrical control. If needed, please specify in the contract.