(1) Big dimension of feeding particle, big reduction ratio, evenly production size, higher capacity;
(2) Jaw plate adopts the newest wearable metamorphic manganese steel to improve its service life greatly. Its service life is twice to fifth times of the old types;
(3) Flywheel and belt pulley are installed with quick taper-lock method to maintain conveniently;
(4) Bearing sealing is double seals(labyrinth and rubber seal)to prevent dust effectively and extend the service life;
(5) The part of balance weight is adjustable to keep the machine work more stable and convenient to adjust.
PET series jaw crushers are special model of jaw crusher for breaking carbon in carbon industry. It could replace traditional hydraulic crusher with these features such as less investment, high efficiency; PEY series of crushers has the function of the hydraulic pressure protection which can effectively solve the "steel-blocking" problem in metallurgy slag breaking such as steel slag.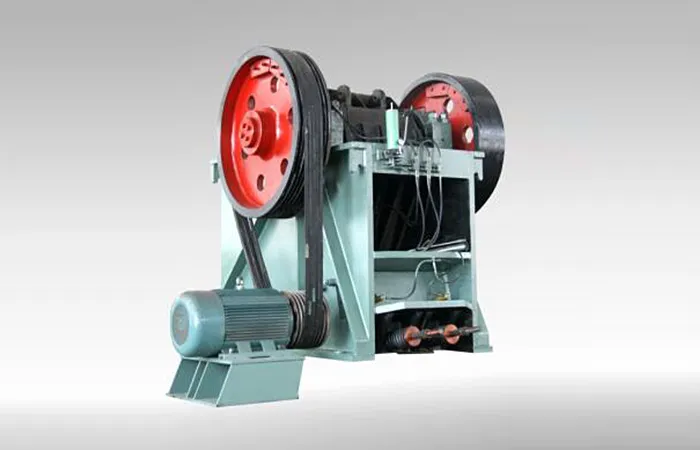 Order notes
1. The equipment is supplied as right-installed generally. Please specify in the contract if it needs to be installed at the left;
2. The equipment is usually supplied with dry grease gun. Please specify in the contract if it needs to be equipped with centralized lubrication;
3. The processing capacity of the machine will be influenced by many factors such as physical characteristics of feeding materials, shape, feeding size and method, working conditions. The standard processing capacity is based on the intermediate hard dry rock-crushing (refer to open circuit crush, material density is 1.6t/m3).