Vertical compound crusher introduction
PFL series vertical compound crusher is a new type of fine crushing and coarse grinding product developed by our company's integrated industry vertical crusher technology through optimized design. It has simple structure, large crushing ratio, low energy consumption, stable operation, operation and maintenance Convenience and other features.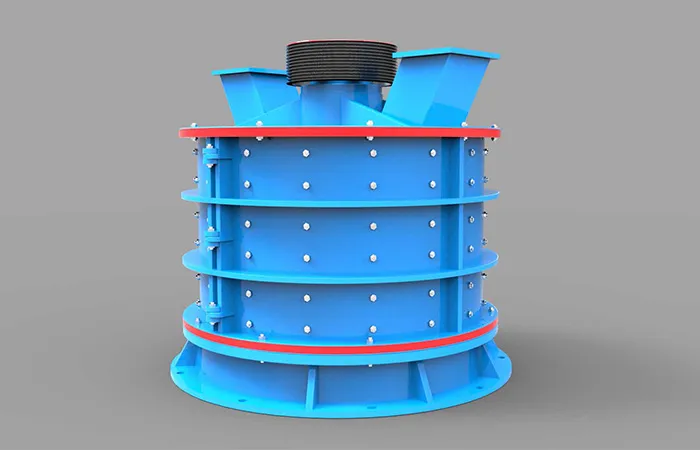 Advantages and features of vertical compound crusher
1. Large crushing ratio. The upper limit of the feed size is 100-220mm, and the output size: materials ≤ 3mm account for more than 70-90%.
2. High output. The crushing process is through-type crushing. Due to the large throughput and fast passing speed of materials, the output is high and the energy consumption is low.
3. This machine is used in conjunction with the mill and has the functions of fine crushing and coarse grinding, which can increase the output of the mill by about 40% and reduce the power consumption of the system by about 30%.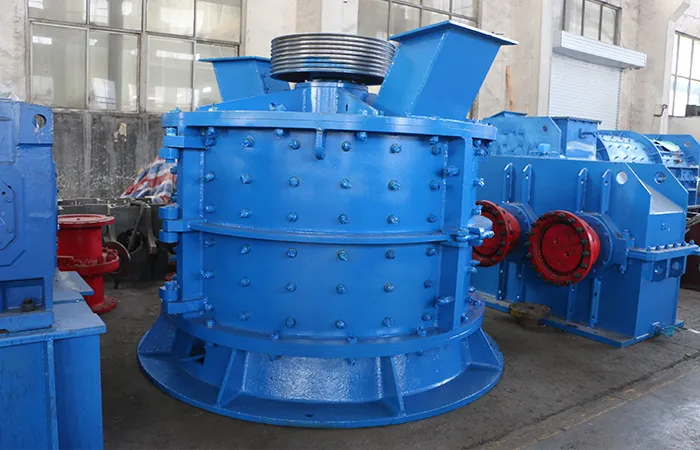 4. The distance between the hammer head and the counterattack plate can be fine-tuned to ensure uniform product size. The hammer head can be used in reverse, the utilization rate of the hammer head is greatly improved, with less wear and long life.
5. This machine forms a multi-stage continuous crushing cavity through the optimized design of the rotor part and the crushing cavity, so that the energy and space are fully utilized, thereby improving the performance of the machine. The unique spoiler structure is composed of spoiler ribs and spoiler liner which are distributed across the circumference. The spoiler ribs can be used for spoiling after they are worn.
6. Smooth operation, low noise, low vibration, good airtightness, and less dust pollution. Convenient operation, small floor space, convenient installation and maintenance.
Order notes
1. The production capacity in the parameter table is a reference value, which is suitable for dry ore materials whose production conditions are open-circuit crushing and whose loose density is 1.6t/m³.
2. The production capacity is affected by many factors such as the compressive strength, fragility, corrosivity, capacity, gradation, moisture content, crystalline structure, and processing process of the raw materials.