2PGM series of double roller crusher has dual rollers rotated in the opposite directions. Mine ore enters into the crushing cavity between two rollers by the force of friction force to be broken by pressing. Crushed products are discharged from the space between two rollers by the self-gravity. The min. distance between two rollers is the width of discharging port that decides the largest particle size of crushed products. This type of machine is a domestic newly developed crusher which is based on the previous mature type 2PG double roller crusher. It is applicable for the intermediate and fine crushing of 50-80MPa nonmetal brittleness materials in the industries of steel, power, mine selection, chemical industry and cement and building materials, especially the materials below hardness of 50-80Mpa coal, coke, ore and stone.
2PGYQ powerful double roller crusher is a new developed type of double roller crusher which absorbs and learns from the high-pressure grinding roller crusher and 2PGY double roller crusher and adopts hydraulic cylinder to improve pressure. It is suitable for non-metal materials with its crushing compressive strength no more than 140 MPa, which is widely used in steel, non-ferrous metals, power plant, chemical industry and building material industry, especially for sintering plant and carbon factory.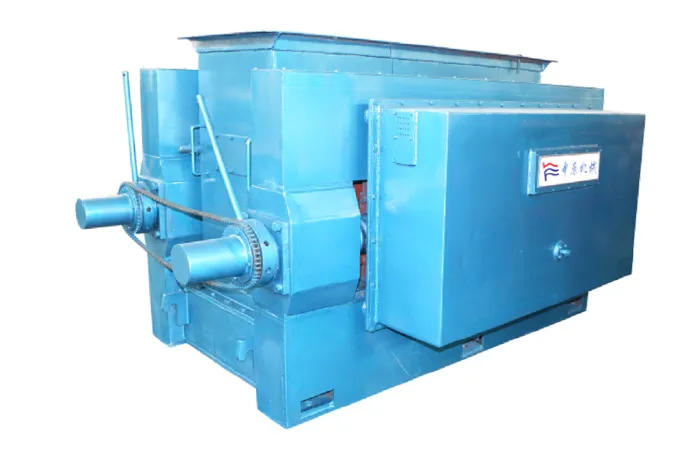 Advantages of double plain-roller crusher
1. Unique patented technology guarantees high crushing ratio and low powder rate;
2. The outer surface layer of the optical roller is subjected to carburizing and quenching to form a high hardness wear layer of HRC52-58;
3, exclusive patented technology to create 6000 hours of super wear-resistant roller;
4. The frame and the box are quick-disassembled structure of box-type welding, which effectively reduces equipment maintenance costs;
5. The mechanical spring structure ensures the synchronous adjustment of the roller pitch;
6. The linkage mechanism consists of a link crank and a linkage shaft to ensure that the double rollers are kept parallel in time;
7. Large crushing force, simple structure, convenient maintenance, hydraulic pressure storage, automatic pressure keeping and uniform fabric.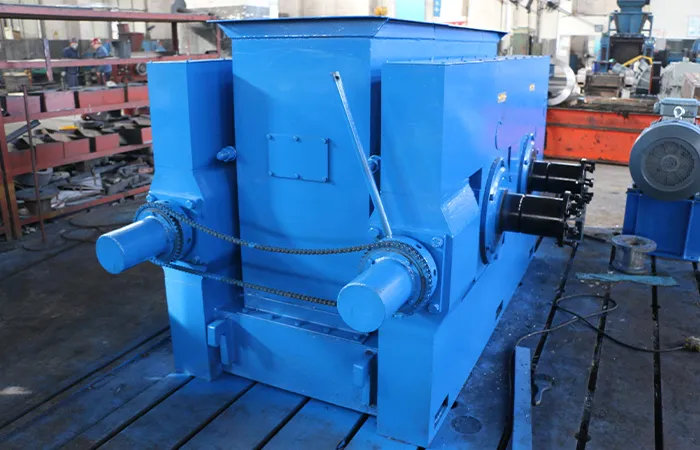 Order notes
1. The equipment is supplied as right-installed generally. Please specify in the contract if it needs to be installed at left.
2. Material characteristics, feeding size and discharging size should be presented in the contract.
3. Lubrication system is usually supplied with nipples mode. Please specify in the contract if centralized lubrication and electrical lubrication are required.
4. Standard configuration does not contain the electrical control. If needed, please specify in the contract.