Hammer crushers, also known as hammer mills, are used in various industries and applications for crushing and pulverizing materials. There are several types of hammer crushers, each designed for specific purposes and with varying features.
Types of hammer crushers
Hammer Mill Crusher:
A standard hammer mill is composed of a rotating rotor with several swinging hammers attached to it.
It is used for secondary crushing and pulverizing of materials in industries like mining, cement, coal, metallurgy, construction, and more.
Hammer mill crushers can reduce materials to a fine powder or produce uniform-sized particles.
Ring hammer crushers feature a series of large, stationary hammers that surround the rotor.
These hammers strike the material and break it into smaller pieces by impact and shear forces.
Ring hammer crushers are often used in coal handling plants and thermal power stations for coal crushing.
A reversible hammer crusher allows the rotor to rotate in both directions, extending the lifespan of the hammers.
It is particularly useful for crushing materials with a high content of moisture or sticky materials.
Reversible hammer crushers are versatile and can be used in various industries.
Single-stage hammer crushers have a single rotor and operate in one stage.
They are typically used for crushing brittle materials like limestone, shale, gypsum, and coal.
These crushers are known for their simplicity and cost-effectiveness.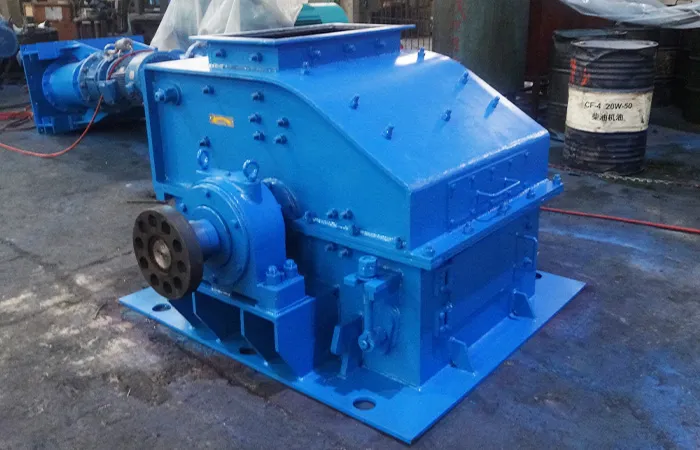 Heavy Hammer Crusher:
Heavy hammer crushers are designed for high-capacity crushing and are often used in cement plants and mining industries.
They have larger rotors and more hammers than standard hammer crushers, allowing them to handle larger feed sizes and produce finer product sizes.
Box Hammer Crusher (Hammer Crusher with Grid Bars):
This type of hammer crusher features a grid-like grate at the bottom of the crushing chamber.
The grid bars prevent oversized materials from exiting the crusher until they are sufficiently crushed.
Box hammer crushers are often used in the mining and construction industries.
Vertical hammer crushers have a vertical rotor shaft and are typically used for crushing brittle materials with low hardness.
They are commonly found in laboratories and small-scale ore processing plants.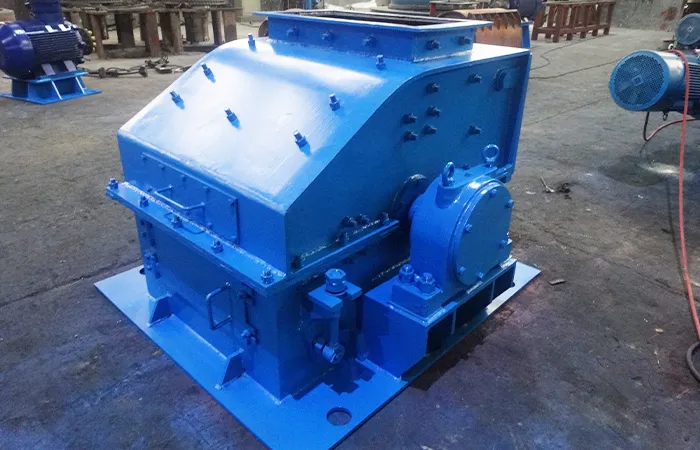 Compound hammer crushers combine the functions of both impact and hammer crushers.
They can be used for primary, secondary, or tertiary crushing of various materials.
These crushers are versatile and can handle a wide range of feed materials.
Wood Hammer Mill:
Wood hammer mills are specialized hammer crushers designed for shredding and pulverizing wood and wood-based materials.
They are commonly used in the forestry and wood processing industries.
The choice of hammer crusher type depends on the specific application, material properties, desired output size, and production capacity requirements. It's essential to select the right type of hammer crusher to achieve the desired crushing results efficiently and effectively.