With the continuous progress of the industrialization model, the early high pollution and high energy consumption economic model has been unable to meet the requirements of industrial development and residents' quality of life. Enterprise manufacturers have established their own environmental protection and energy-saving production lines with briquetting machines as the core plus coarse crushers, fine crushers, screening machines, conveyors and other equipment.
This production line can compress many industrial wastes, dust, etc. into pellets, and prompt enterprises to reprocess and reuse them. While effectively reducing the company's production costs, it also plays a role in environmental protection. Briquetting machine is widely used in metallurgy, coal thermal power plants and other industries.
Briquetting machine industry application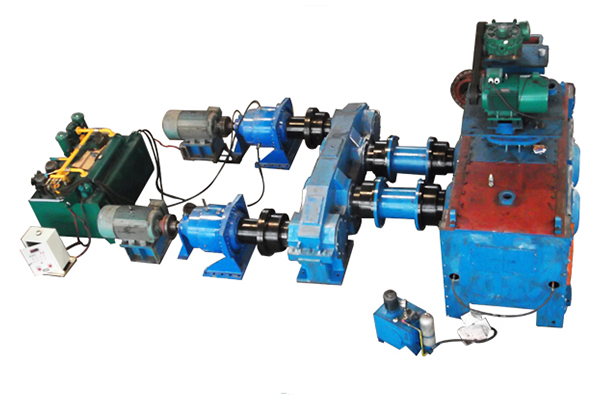 1. Metallurgical industry
The metallurgical industry can be described as an industry in which a briquetting machine is in great demand. The re-smelting of many waste materials requires the help of a briquetting machine. For example: sludge, scale, dust ash, iron powder, raw ore powder, manganese ore powder, silicon-manganese alloy powder waste.
2. Coal industry
The coal industry is also a hard-hit area for waste accumulation. A briquetting machine is required for the pelletizing and briquetting of various types of coal powder, coke powder, peat, etc.
3. Thermal power plant
Thermal power plants will produce desulfurized gypsum in their daily work, and desulfurized gypsum is an important material for cement production. Solid-heat power plants can use a briquetting machine to make the desulfurized gypsum into balls and then use it for cement production.
4. Refractory material industry; building material industry lime factory, ceramic factory; chemical fertilizer industry
List these industries together. Very simple, because they all need the help of the briquetting machine, because these industries require a lot of lump coal in the daily production process. The direct purchase of shaped lump coal directly affects the production cost due to the excessive demand. The emergence of briquetting machines can enable these industries to directly purchase low-cost coal powder, and use briquetting machines to replace briquette coal, which can significantly save costs over time.
5. Other industries
Of course, the energy-saving and environmentally friendly artifact of the briquetting machine is definitely more than the above. In the daily production, all industries that need to be smelted in the furnace and all need to make powdered materials into balls are good places for the briquetting machine to show its talents.
Briquetting machine classification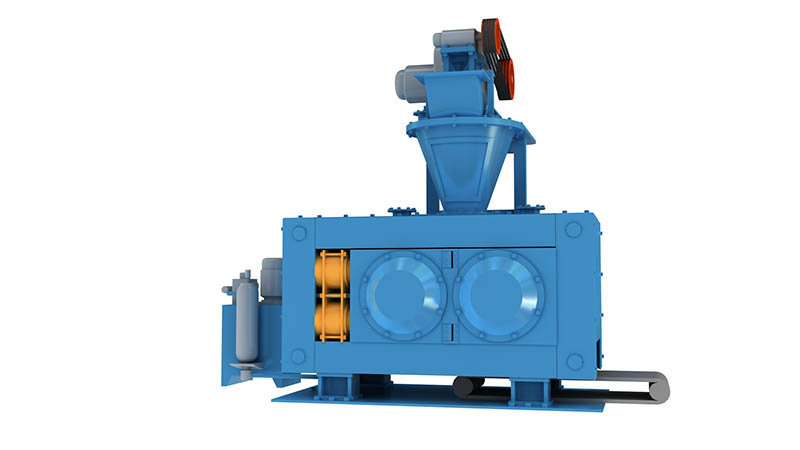 1. Dust ash briquetting machine
The main function of the dust ash briquetting machine is that, in the production process of iron and steel enterprises, a large amount of dust ash, iron scale and other wastes will be produced. The problem of declining performance index, the work of pressing dusty dust and other powdery materials into balls.
2. Coke powder briquetting machine
Coke powder briquetting machine is a kind of ball making equipment capable of forcing various dry and wet powder materials into the roller pressing area through a pre-pressing device to form a higher bulk density. It is suitable for industrial gas making, boiler type, cold pressing type focus, The forming operation of ignition briquette, civil briquette and other materials.
3. Briquette briquetting machine
Briquette briquetting machine belongs to medium and high pressure forming equipment. The molding process of the whole machine is divided into cold compression molding and hot compression molding. In addition, a binder can be added to the material that does not have spheroidizing properties in the process of cold-pressing and forming into balls.
4. Mineral powder briquetting machine
The ore powder briquetting machine is a pair of roller forming equipment, which uses the method of roller forming to suppress materials. It is a key equipment in the complete set of pelletizing technology.
5. Lignite briquetting machine
Because of its low calorific value, high water content, easy weathering and crushing, and easy spontaneous combustion, lignite has caused many difficulties in its combustion or liquefaction as a raw material, dry distillation gasification, and transportation and storage. Lignite briquetting machine tenderizes lignite into pellets with a certain particle size and density, which belongs to the category of high-pressure briquetting machine.
6. Iron powder briquetting machine
The iron powder briquetting machine can directly press the iron powder into balls, and then directly send it into the blast furnace for smelting. A large amount of energy consumed in the heating process of traditional blast furnace smelting and a large amount of pollution to the environment are avoided.
7. Steel slag briquetting machine
Steel slag briquetting machine also belongs to the category of high-pressure briquetting machine. Its high pressure can press high hardness steel slag, steel shavings, iron filings, control volumetric weight, waste recycling, improve use effect and create benefits.
8. Quicklime briquetting machine
Quicklime, also known as calcium oxide, is a common desiccant that uses chemical absorption to remove water vapor. It is also used in the dehydration of steel, pesticides, medicine, desiccants, leather, and alcohol. Quicklime briquetting machine is a kind of high-pressure molding equipment that directly crushes raw materials and produces them on the machine without adding water.
9. Coal powder briquetting machine
Pulverized coal briquetting machine is mainly used for high pressure briquetting machine for pressing various powder materials such as coal powder, coal surface, coke powder, coking coal, coke powder, coke and metallurgical powder cold pressed pellets.
Classification of supporting equipment for briquetting machine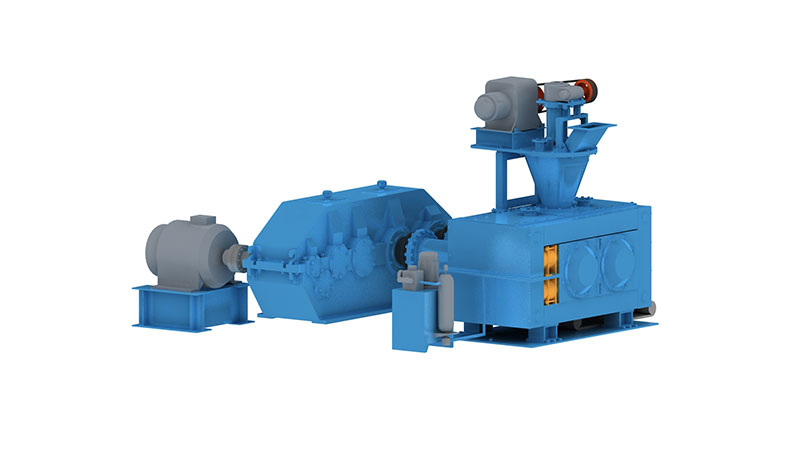 1. Crusher
There are two types of crushers that are usually matched with briquetting machines, which are ordinary coarse crushers and fine crushers improved with reference to coarse crushers. As its name implies, its role is to crush large pieces of material to meet the requirements of the next operation. In the beneficiation plant, it plays the role of separating the useful minerals into monomers.
2. Screening machine
The process of dividing broken materials into different particle levels through one or several layers of sieve surface is called sieving. The screening machine is to use the relative movement of the bulk material and the screen surface to make some particles pass through the screen hole, and divide the sand, gravel, crushed stone and other materials into different levels of vibration screening mechanical equipment according to the particle size.
3. Conveyor
A piece of equipment as its name implies, conveyors are very common in modern industrial production, any industrial production is inseparable from the conveying process. The prototype is an ancient high-drum car and a water-carrying dump truck, which can be said to have a long history.
4. Hoist
The functions of the hoist and the conveyor are slightly similar, they all play a role in transportation, but the hoist is a large equipment that is transported by changing the potential energy.
5. Mixer
Very common equipment, mainly used for mixing cement, sand, and various types of dry powder mortar. It is also part of the briquetting machine production line.
6. Dryer
The dryer is generally divided into civil and industrial. The general industrial dryer is also called a dryer. It is a device that uses heat energy to reduce the moisture of the material and dry the material.
The above is the introduction about briquetting machine. The briquetting machine production line mainly plays a role in energy saving and environmental protection, and conforms to the cyclic development route. I believe that it will definitely become the core force in industrial production in the future. To customize the briquetting machine, you need to first find a professional design institute to design, according to the size of the project to determine the type of equipment and specifications required, as well as the plant, hydropower, civil engineering, etc., and make a preliminary budget. Once you have a budget, you can choose the appropriate model and configuration based on these conditions.
More articles about briquetting machine:
BRIQUETTING MACHINE MEANING, USE, PRICE, PICTURE
BALL PRESS MACHINE TYPE SUMMARY
WHAT ARE THE MATERIALS OF THE BRIQUETTING MACHINE?
WHAT ARE THE PRECAUTIONS FOR USING THE BALL PRESS MACHINE PRODUCTION LINE?