Coal ash is fine ash collected from the flue gas after coal combustion. The fly ash is the main solid waste discharged from coal-fired power plants.
Coal ash briquetting machine can be used to crush powdered materials such as pulverized coal, coke powder and blue carbon powder; it can also be used for black and non-ferrous metal powders such as iron fine powder, manganese ore powder, itchy skin, sludge, silicon manganese alloy. aluminum ash, stainless steel ash, etc.; there are various refractory materials, slag-forming agents, vanadium ore and so on. In industrial production, where powdered materials need to be furnaced, most of them can be completed with a fly ash ball press.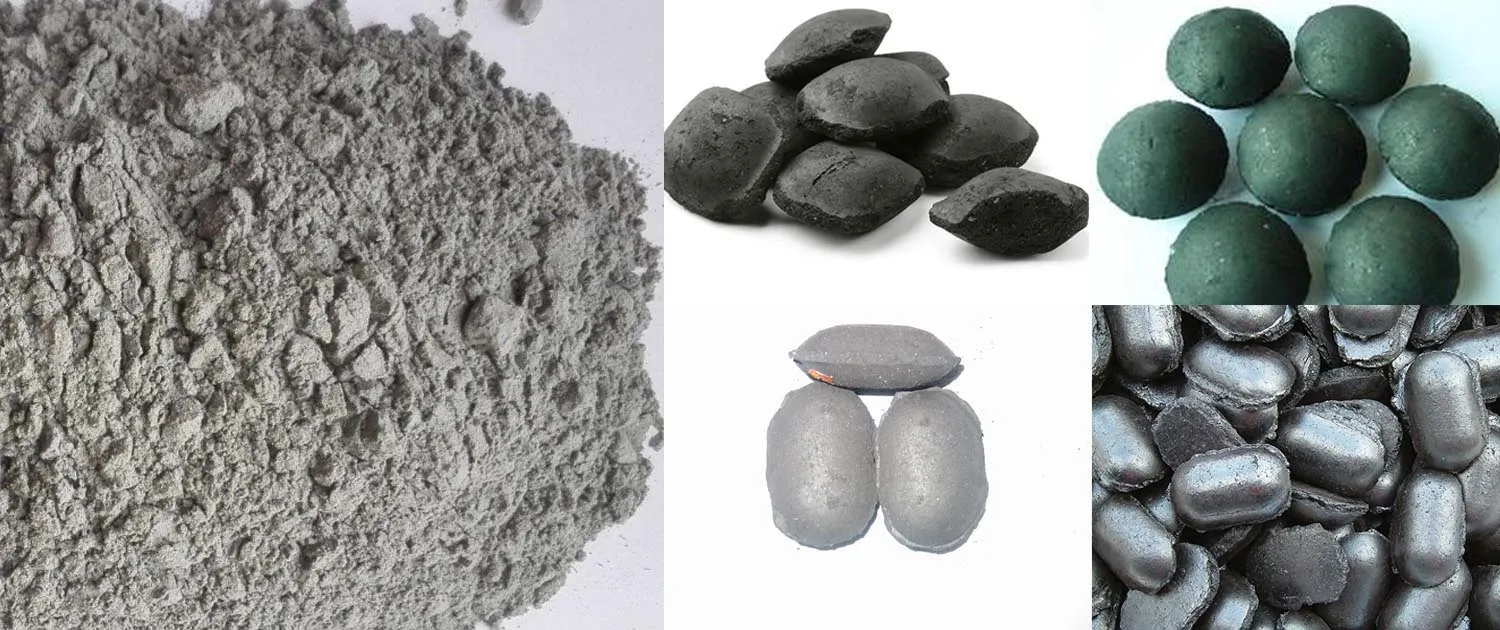 The main structure of the coal ash ball press is composed of the transmission system, the main frame, the reducer, the belt conveyor, the preloading device, the ball groove alignment device of the roller sleeve, the hydraulic system and the electric control.