Recently, Mr. Nodari, Purchasing Director of Lhosit Company of Brazil, came to Luoyang Zhongyuan Company to conduct on-site inspection and contract negotiation on the procurement of High-Pressure Briquetting Machine. Mr. Nodari used the website and email to analyze the specifications and strength of the high-pressure ball press of Luoyang Zhongyuan. After preliminary understanding, this site inspection was deeply satisfied with the manufacturing capacity of the ball press of Luoyang Zhongyuan Company and the quality of the high pressure ball press. Finally, five GY1200-800 High-Pressure Briquetting Machine purchase contracts were signed for the new restoration of Lhosit. Iron project.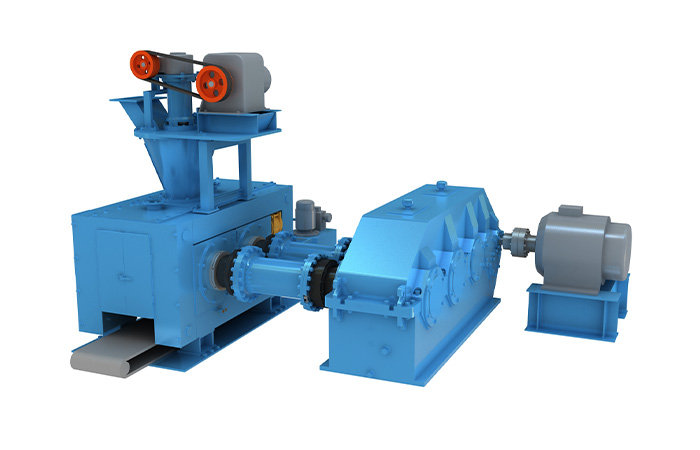 Lhosit's high-pressure ball press procurement contract is of great significance for Luoyang Zhongyuan Company to further develop the Latin American export market. The company's technical department has carried out the directional development of the GY1200-800 high-pressure ball press according to customer requirements.
The details of this high pressure ball press are as follows:
| | | | | | | | |
| --- | --- | --- | --- | --- | --- | --- | --- |
| Model | Roller dia(mm) | Roller width (mm) | Total pressure (t) | Max. line specific pressure (t/cm) | Main motor power (kw) | Capacity (t/h) | Weight (t) |
| GY1200-800 | 1200 | 900 | 800 | 8 | 280×2 | 40 | 110 |
This type of ball press has good extrusion effect, high ball formation rate and high ball strength; the roller surface has good effect and long service life; the hydraulic station is placed independently, the pressure can be adjusted and the overpressure protection function is provided.