Hammer crusher is abbreviated as hammer crusher, mainly used for stone crushing in building materials industry, highway and railway construction, and other industries using stone materials. This product is suitable for crushing various materials of medium-hardness and below, such as limestone, gypsum, bricks, slag, coal gangue, salt, chalk and other materials. It can directly crush materials with a large particle size of 750-1500mm to about 20mm. Jaw crusher is abbreviated as jaw crusher. It is widely used for coarse crushing of various minerals and rocks in various industries such as mining, building materials, highway, railway, water conservancy, chemical industry, etc., and coarse crushing of various ores and bulk materials. So, what is the difference between a jaw crusher and a hammer crusher? The editor of Zhongyuan has made a detailed summary for everyone, let's take a look at it together.
1. The appearance and working principle are different
The two types of equipment can be distinguished from the appearance, and the working principle is also very different. The working mode of the jaw crusher is squeezing and crushing. The crushing cavity is composed of two jaw plates, a movable jaw and a static jaw, which simulates the two jaws of animals. The movement completes the crushing of materials, so it is also called "tiger mouth";
The hammer crusher is mainly crushed by impact. After the equipment is started, the motor first drives the rotor to rotate at a high speed. The material enters the cavity of the hammer crusher, and is impacted by the rotating hammer, shearing, tearing, and mutual impact between the materials. The backing of the liner shattered.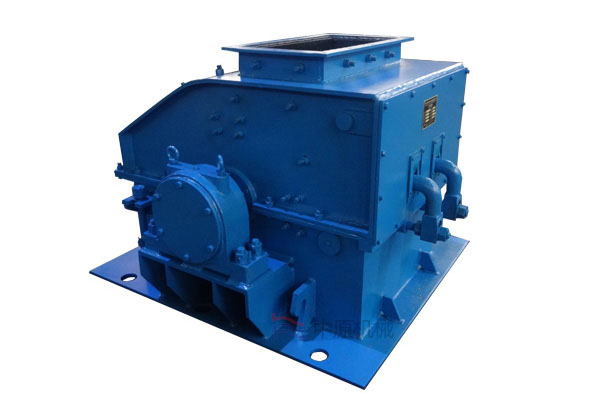 2. Different broken materials
The jaw crusher can crush all kinds of soft and hard materials, such as: granite, quartz stone, diabase, river pebbles, iron ore, etc.
Hammer crushers are mainly used to crush ore with low hardness, and the compressive strength is generally less than 200Mpa, such as limestone, bluestone, coal gangue, etc. The hammer head wears severely when crushing hard materials. It may cost thousands of dollars to replace a set of hammer heads. For ordinary high-manganese steel hammer heads, some need to be replaced in 2 or 3 days, which is too costly.
3. Different discharge adjustment methods
The adjustment of the discharge particle size of the hammer crusher is achieved by replacing the bottom sieve plate;
There are many adjustment methods for jaw crusher, including three types: pad adjustment, wedge adjustment, and hydraulic cylinder.
4. The production line configuration is different
Generally speaking, the content of needles in the jaw crusher is relatively high, and it needs to be shaped with a counterattack, so we often see the configuration of jaw crusher + counterattack.
Hammer crushers are mainly used for industrial first-level crushers. They are formed at one time without the need for two-stage crushing and shaping. Therefore, they are often used in small and medium-sized production lines.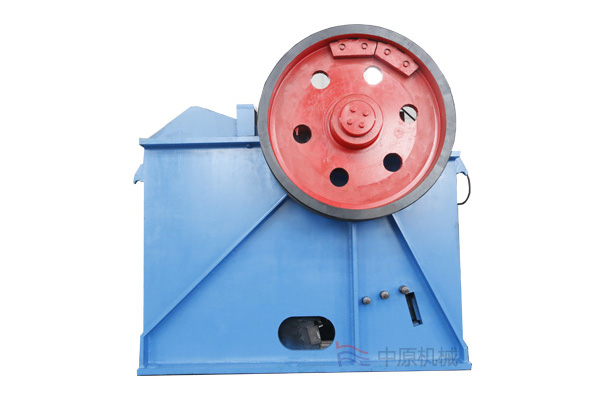 5. The application of sand and gravel aggregate line is different
Hammer crushers are rarely used in sand and gravel aggregate production lines. Although the process is simple, the yield is low, easy to be crushed, and there are many powdered materials. The finished aggregate may have microcracks, and the compressive strength is low, which affects the aggregate Quality also affects sales and prices, so it is often used as auxiliary sand making equipment.
Jaw crusher is often used as coarse crushing equipment in aggregate production line, followed by impact crusher or cone crusher for intermediate crushing, and then sand making machine for fine crushing and reshaping.
Hammer crushing and cone crushing are common rough crushing equipment, with large crushing ratio and simple structure, but the former works by impact energy, and the finished product has better grain shape. The limitation is that it is not suitable for hard rock material processing, while jaw crusher can handle a wide range of various types. Hard materials have a wider processing range, but the limitation is that the finished product is not good-looking. It needs to be reshaped by counter or impact breaking. In general, both have their own advantages. As for the specific equipment to choose, it still needs to be based on the actual situation. It depends on the usage and specific process requirements.