In the process of the production of high-grade magnesia, ball pressure process is a very important part of the material. It has a great influence on the bulk density and the compressive strength of the ball, directly determines the quality of calcined magnesia. Therefore, the introduction of a high pressure ball machine is a must.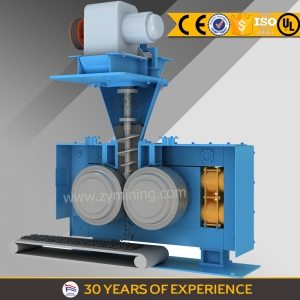 This machine adopts mechanical pressure adding powdered raw materials into desired pellet compression. It has two opposite to the rotating direction and speed the same diameter roller, wherein a roller position is fixed, another roll can be adjusted by hydraulic piston to pressure for horizontal movement. In the external surface of the two roller on T are correspondingly provided with spherical groove material is located at two above the middle line of the spiral feeder roller forced into the two rollers, two roller by the rotation of the pellet falls to compress it into material pile feeding belt in the lower discharge. Drive system pressure ball machine is divided into host, feeder, hydraulic device three parts.
If you still want to understand the pressure ball machine technology more?